Get Started
This course is currently closed

Start your IT career with AWS re/Start!
Free and full-time skills development program that kickstarts your career in cloud computing
The Master Academy and AWS re/Start are open for applications for those interested in developing Cloud Computing skills with a full-time, intensive learning program. Taught and supported by experts,
and free of charge!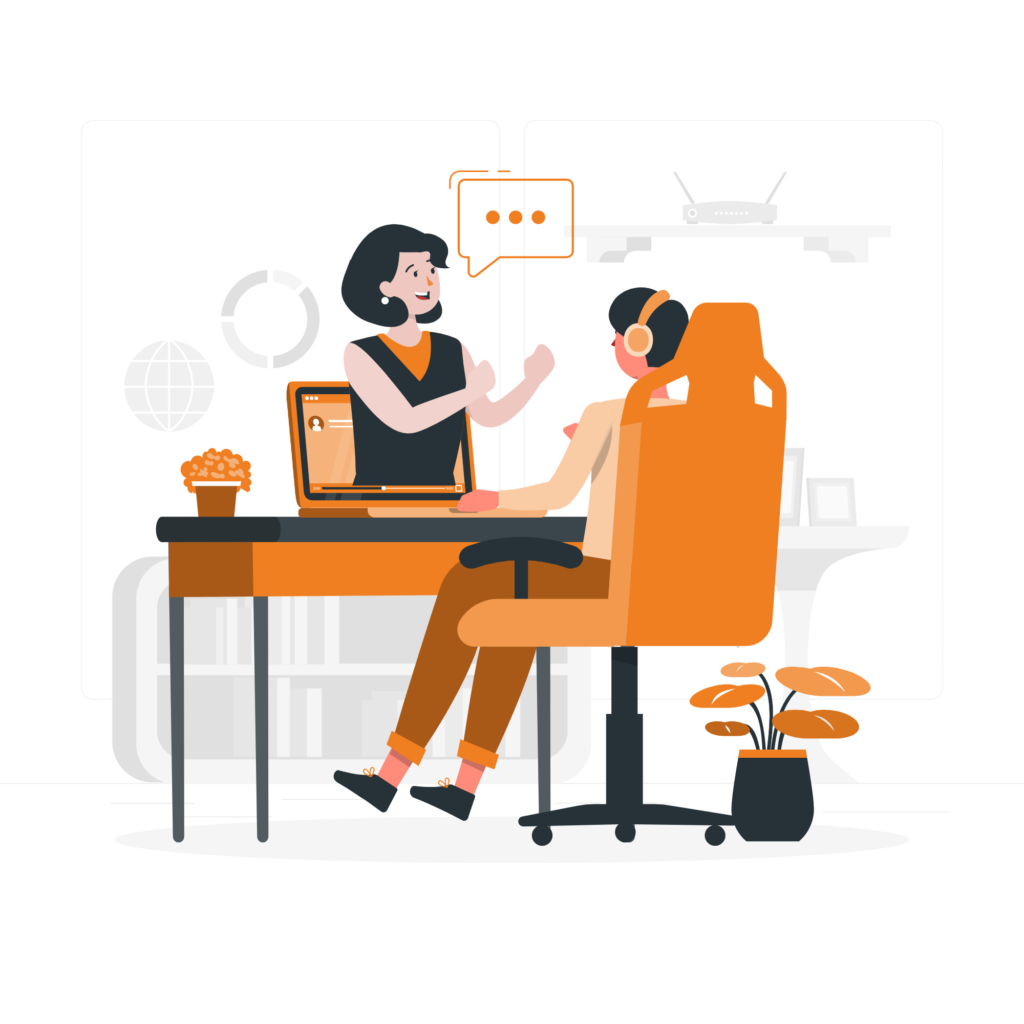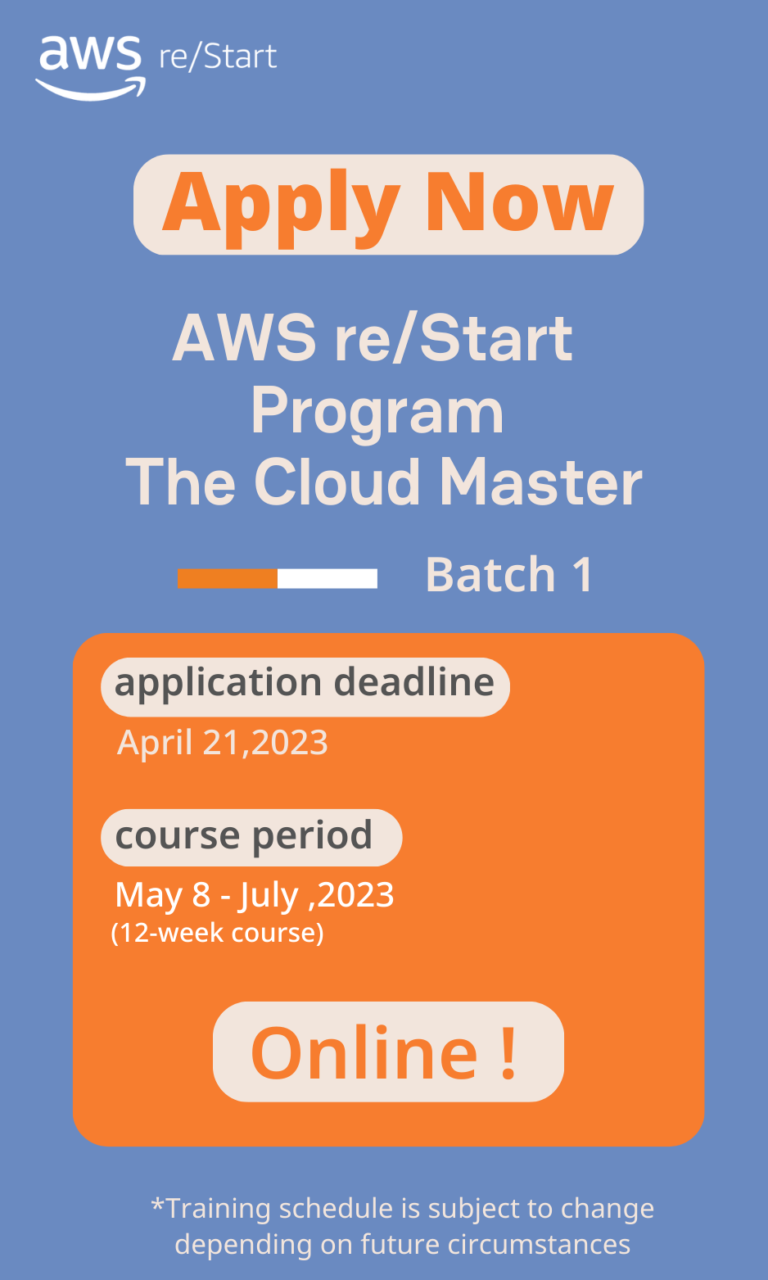 AWS re/Start is a free, full-time skills development program that kickstarts your career in cloud computing. It is intended for the unemployed and job seekers, and no technical knowledge or background is required to apply. This program , which is provided in cooperation with AWS and The Master Academy , is completely free of education, and you can acquire the skills required for beginner-level cloud engineers through scenario-based learning, hands-on labs (practice), and assignments . You can also improve the skills you need for successful employment through communication, time management, resume and portfolio writing, and interview training . Students learn cloud computing skills and can take the AWS Certified Cloud Practitioner certification exam for free (one time only). For graduates who have completed all courses , we support meeting with companies so that they can successfully transition into cloud engineers .
Those who are not majoring in IT, but are thinking about starting and transitioning their careers to IT positions
Those who want proper cloud & IT basic education in a specialized institution
Those who are experiencing difficulties in re-employment due to a career break or blank period
Special offer for AWS re/Start only!
Systematic Cloud Computing talent training
Provides systematic training programs for career advancement and soft skills such as Communication, Management, etc.
Career and interview
coaching
Provide advice to students on preparing themselves for job interviews, preparing a portfolio, and finding their identity in the field of Cloud Computing from experienced professionals.
Provides employment opportunities for IT occupations
Opportunity to network and interview with The Master Academy's partner companies and AWS.
AWS official digital badge
Receive AWS official digital badge
(certificate of completion) after complete program and pass program assessment
AWS Certified Cloud Practitioner
Take the exam and get the AWS Certified Cloud Practitioner certification for free (only once) for those who have completed the entire course.
Upon you complete this course, you will have both technical skills and soft skills that will enable you to succeed in the Cloud Computing and IT profession through various lessons in the AWS re/Start and The Master Academy curriculum.
The skills you will acquire
Adaptive Communication
Time Management
Resume Building
Cloud Computing Skills
Career paths you can grow with us
Junior Cloud Engineer
AWS Consultant
Software Engineer
Software Developer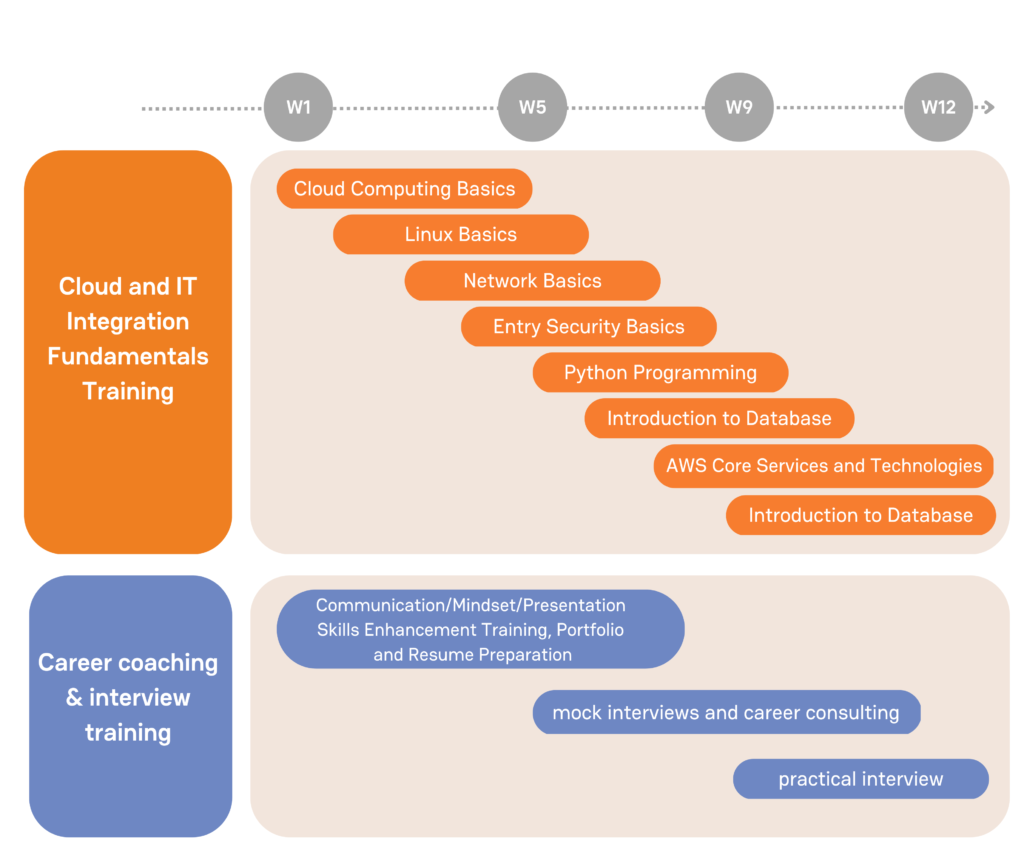 Those who are interested in joining AWS re/Start, Batch 1, can register to apply for the program from May 1 – June 1, 2023.

Qualifications
– Adults over 19 years of age
– Those who have no abnormalities in domestic job search and work activities according to law
– Those who can attend training for 12 consecutive weeks
– Those who can perform tasks after education such as computer equipment and internet connection
– Those who can work immediately when a job opportunity is provided
Interview with applicants and information on whether students are confirmed
Students will be notified individually by email or call after checking whether they meet the eligibility requirements.

Participate in offline orientation
Join the orientation event to receive details about the program, curriculum, attendance criteria, and class schedule of the AWS re/Start program. There will be notification of date, time, and location, as well as the agenda, sent via email to program participants.
Course period : May 8 – July, 2023
* Training schedule is subject to change depending on future circumstances
* For detailed class information, please refer to 'Curriculum & Timetable'
preparing for an interview
Conduct interview coaching sessions and mock interviews, proceed with career counseling specialized in Cloud Computing occupations/fields.
Receive AWS official certification digital badge (AWS re/Start certificate of completion)
* Only those who attended 100% of all lectures and received a total score of 70 points (out of 100 points) or higher in the assignment evaluation will be recognized for graduation.
(Re-exam allowed, in case of absence due to unavoidable reasons, justifiable grounds must be presented)
* For detailed graduation requirements, please refer to the 'Graduation Requirements' section of 'Inquiry & FAQ'
Successful Career Transition!
Provides interview opportunities when recruiting AWS, The Master Academy, xLab Digital and related partner subsidiaries
If you have any questions about AWS re/Start training, please contact us at
Email
[email protected]

Representative number:
087-3969336 (News)
086-1727260 (Valve)